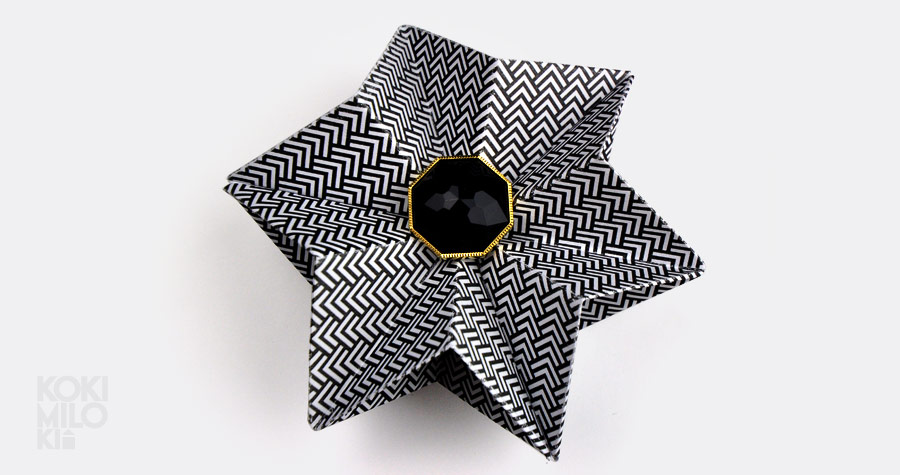 Make something new today and put craft together with a coffee, slice of a cake and a good laugh. This will be a step in the right direction, definitely. And our tutorial will show you how to make a star-shaped brooch. This origami star is combined with three bead units that were designed by world-renowned origami artist Michael G. LaFosse. Wear it to that glitzy premiere, safe in the knowledge that it's strictly limited edition – or just enjoy it for no good reason at all.
Materiały: colour paper + beads or buttons + needle and thread or wire
We could not find the right paper for our brooches, so we also made it. Click on the square icons below to download and print our design paper. Begin folding with the display side up.
If you are unsure of a step, glancing ahead to the next step reveals the desired shape and will provide valuable clues. Rotate the paper for your comfort as you fold it, and then return it to the position shown in the picture.