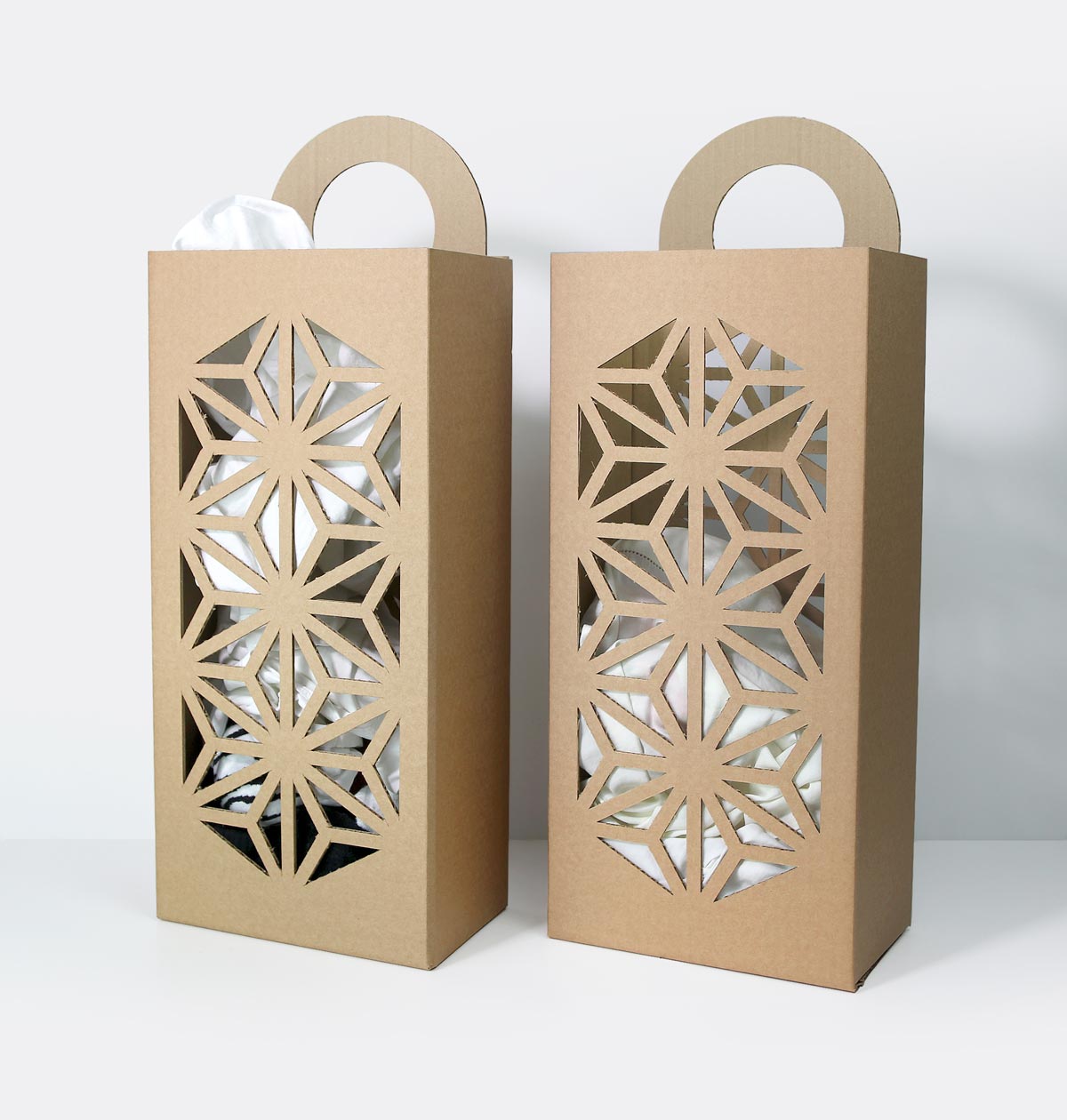 Socks and underwear organised in an ingenious way… For us, that's a very important combination. So let us reveal what these DIY laundry baskets are.
Recycled DIY Laundry Baskets
Actually, these are our delivery boxes that came with our online shopping. They were quite large. We unfolded and turned them inside out. They were perfect inside, completely undamaged. And the best part? Our wonderful recycled laundry baskets don't break the bank! Oh, and you can hang them on those Kokimiloki black wall knobs. Click below to download the pattern for your cutout.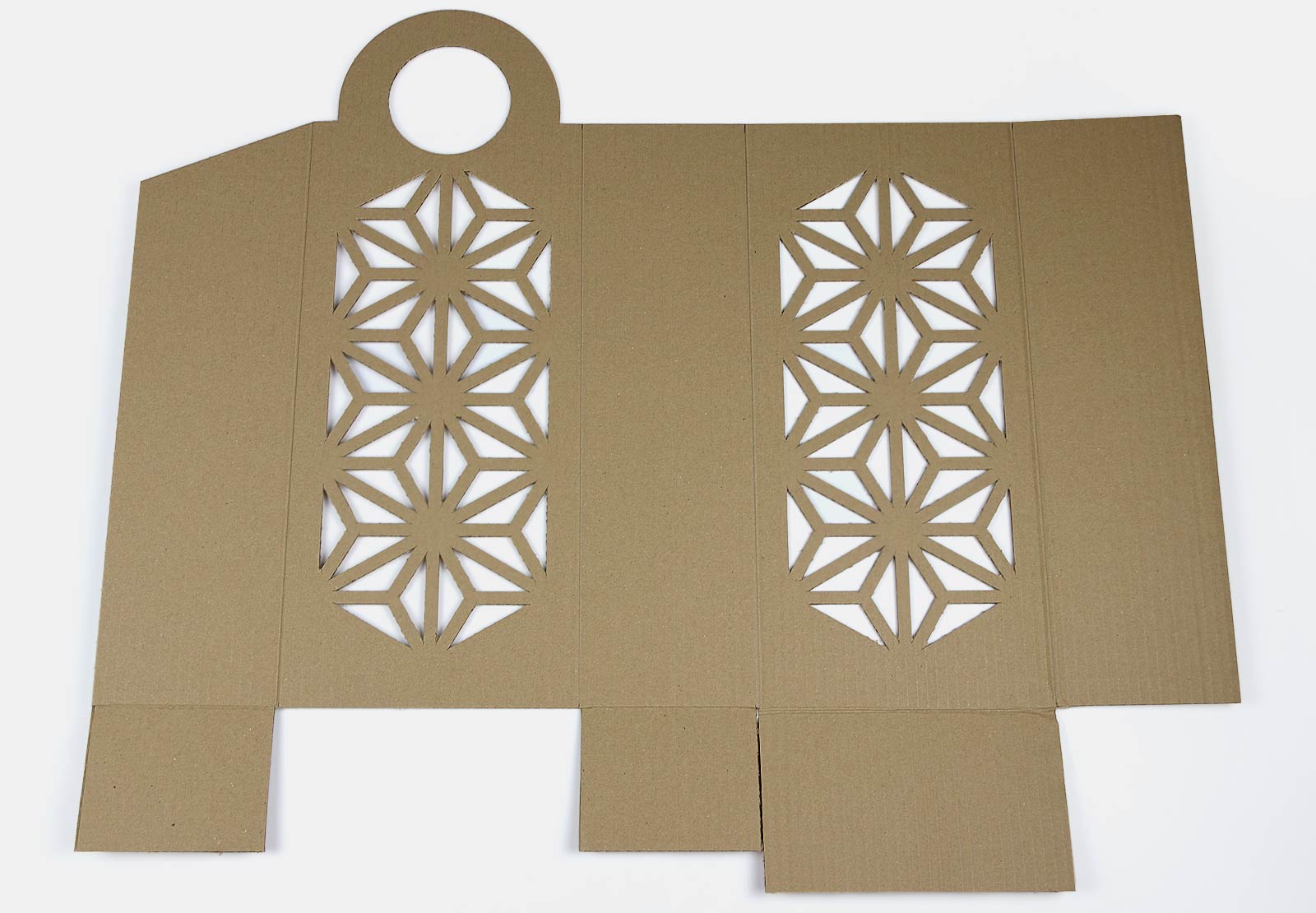 There are two kinds of people among recyclers in this world. Those who put the right kind of waste in the right bin for recycling and those who play recycling but call it upcycling. We hope, both of them will be happy to hear the news that cardboard is up pretty high on the list of trendy design materials right now. We hope this tutorial makes also the point that you can use recycling to make amazing things! Find other awesome upcycling ideas here.